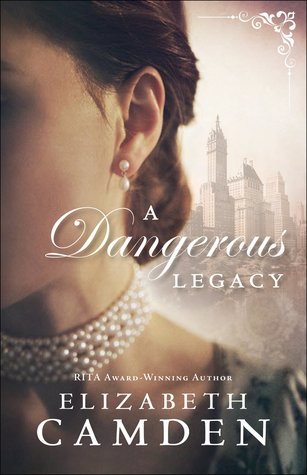 I really liked A Dangerous Legacy, although that may admittedly be because the male main character, Colin Bechwith, in this book was British, so every time I read from his point of view I had a British accent going in my head. Haha! I really did like Colin, though. Not only was he entertaining, but he had an interesting background and wasn't quite what the female main character, Lucy Drake, thought. Plus his personal struggles made him a much more realistic (not perfect) character.
Lucy Drake, on the other hand, is an American who works in the same building as Colin, although for a rival telegraph company. Her family feud with her uncle draws Colin into her family affairs. The one thing that did frustrate me a little was that Colin was obviously after a rich wife in America--he blatantly admits to it, even after he and Lucy clearly have a thing.
I received this book from the publisher for free; I was not required to write a review, nor a positive one.