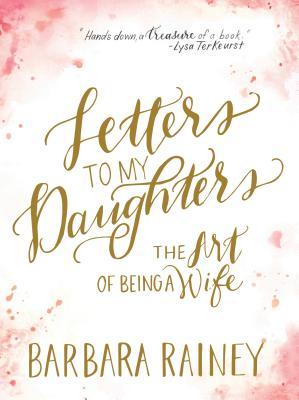 This is by far the best relationship book I've read since I picked up
Praying For Your Future Husband
by Tricia Goyer & Robin Gunn way back in 2011. Rainey set up the book as a series of answers to a series of letters from and to her daughters, and framed them in a way that applies to all women and relationships across the board. While the advice which Rainey gives is directed toward married women, I found tons of application for myself in my close-and-serious-but-not-yet-engaged relationship.
What I liked most about this book, outside of the awesome, godly advice regarding marital relationships, was that Rainey compared marriage to many different visual/physical concepts. For example, she compared it to a masterpiece of art, to a dance, and to a garden. In each of these chapters themed around one concept, she drew out truths from things like dancing and showed how it applied to marriage. For me, a very visual and hands on learner, it was very helpful to have these tangible examples to understand more conceptual ideas in marriage.
This is a book I will definitely read more than once, and will keep for my own collection of helpful books. I would definitely recommend it to both married women and women in serious relationships. I received a free copy of this book from the publisher for this review. These opinions are my own; I was not required to write a positive review, nor was I compensated for this review.