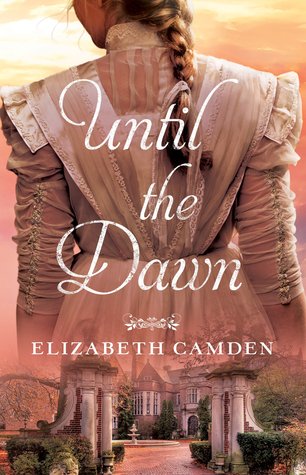 Until the Dawn
was an interesting, refreshing read. It wasn't quite as captivating as some other books I've read, but it was interesting and a good read nonetheless. Sophie is a girl who has gone through some struggles, but still remains a positive, God-believing woman who only wants to help others and feel needed. Quentin, on the other hand, is initially a negative, rude atheist who desperately loves his son and wants to feel loved by his son. However, as time disintegrates for Quentin, his urgency to raise his son ends up being counterproductive and ruining the relationship repeatedly.
It was interesting to watch the two opposite characters interact and slowly change each other for the better. I liked the mystery and history behind the estate which the two attempt to save, as well as the background behind each of the characters. The end was a bit surprising; I'm not sure I saw it coming in the way that it did.
Overall, it was a good book and I would recommend it. I received a free copy of this book from the publisher for this review. These opinions are my own; I was not required to write a positive review, nor was I compensated for this review.