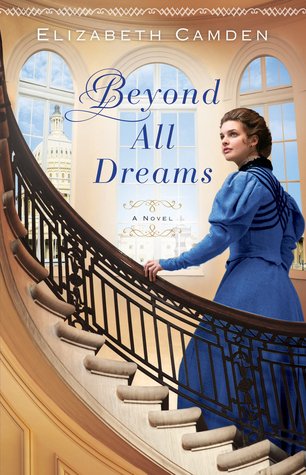 I loved this book.
Beyond All Dreams
was highly unique in its plot. The story line followed a young, female librarian in a time period that was just beginning to accept females as employees. Anna served as a map librarian in the library of Congress; she was a vivid character that was well rounded and developed, as well as unique in her interests.
Equally as vivid and rounded was the co-main character, Luke. In this plot, he played the part of a young, ambitious congressman who was quickly making his way to the top when he gained an interest in Anna as soon as their paths crossed. Their brewing romance was made more real by Anna's reluctance to participate in favor of her job.
I liked that both characters had their own flaws and dark parts of their histories, but that both overcame them in the end. I would definitely recommend this book to others. I received a free copy of this book from the publisher for this review. These opinions are my own; I was not required to write a positive review, nor was I compensated for this review.