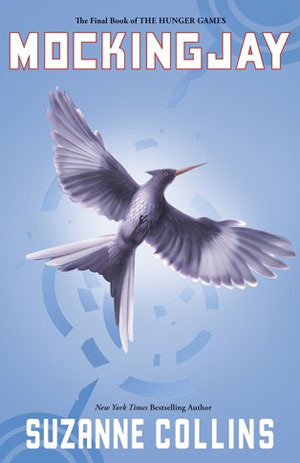 Mockingjay
is the final book of the Hunger Games trilogy. While the final book in some series can be a letdown, I felt that
Mockingjay
maintained and continued to increase the tension laid in the first two books. The plot continued to twist and take many unexpected turns as it continued and finally concluded the series.
I liked continued conflict in Katniss, which stayed right up until the last page. Throughout the whole series, I felt that Katniss was a relatable character who struggled with more than simplistic romance issues. Rather, she struggled through knowing and understanding the difference between right and wrong, discovering who she was, putting the pieces together on a situation that felt as if it could have been real for any of us, and so much more. While I'm a bit disgruntled at her final decision considering the love triangle between Katniss, Peeta, and Gale, I at least appreciated that she had a logical reason for making the decision that she eventually did.
Overall I thought it was a well written, well laid out plot. It was a bit more violent at times than I would have liked, but it also consisted of a war. I would recommend it to an older audience, due to the violence, and more intricate themes. I bought this book, and therefore was not asked nor required to write a review. These opinions are my own; I was not required to write a positive review, nor was I compensated for this review.